The purpose of the Children's Ministry a is to provide a safe, loving, fun, and comfortable environment for both you and your child. To accomplish this, our volunteer staff will walk, rock, read, feed and play with your children to ensure that they are content.
We believe these early years of life are unparalleled in importance for building character, love and a positive response to Christ and the Church. We want your child's time here to be happy, well-directed and profitable.
Your child is very important to us, and we seek to provide Bible-centered teaching and care designed to meet the needs of each child.
Sunday morning classes for your child include: Nursery Class for Newborn - 11 months, 1 Year of Age, 2 Years of Age, 3 Years of Age, 4 Years of Age, and several classes for elementary age children.
Children's Bible Hour is offered every Sunday evening for children 3 years old through 3rd grade. It provides an opportunity to teach children about the Bible at their level.
Children engage in building relationships and in learning the Bible story for the day. During Bible Hour, children sing age-appropriate songs with movement. Children learn the Bible story through drama, visual aids and other media. This teaching time plants the knowledge of Jesus' love in the young hearts and encourages children to worship and praise God.
The Children's Library "speaks volumes" about God and Christian values. John 1:1 states "In the beginning was the Word," and our children are also just beginning. They are on the early pages of their lives as people of faith. What better way to nurture them than to provide books that deliver God's word in age-appropriate ways. Books and videos can often say what we believe but can't find words to express. Children's writers and artists use scriptures, holy words, and images that draw our kids into God's word.
The library exists to assist children and families with spiritual growth and development by providing inspiration, guidance, enjoyment, and provides resources and tools for our Bible class teachers. Annual activities hosted by the Children's Library include the Egg Hunt, Winter Fun Party, and building Gingerbread Houses.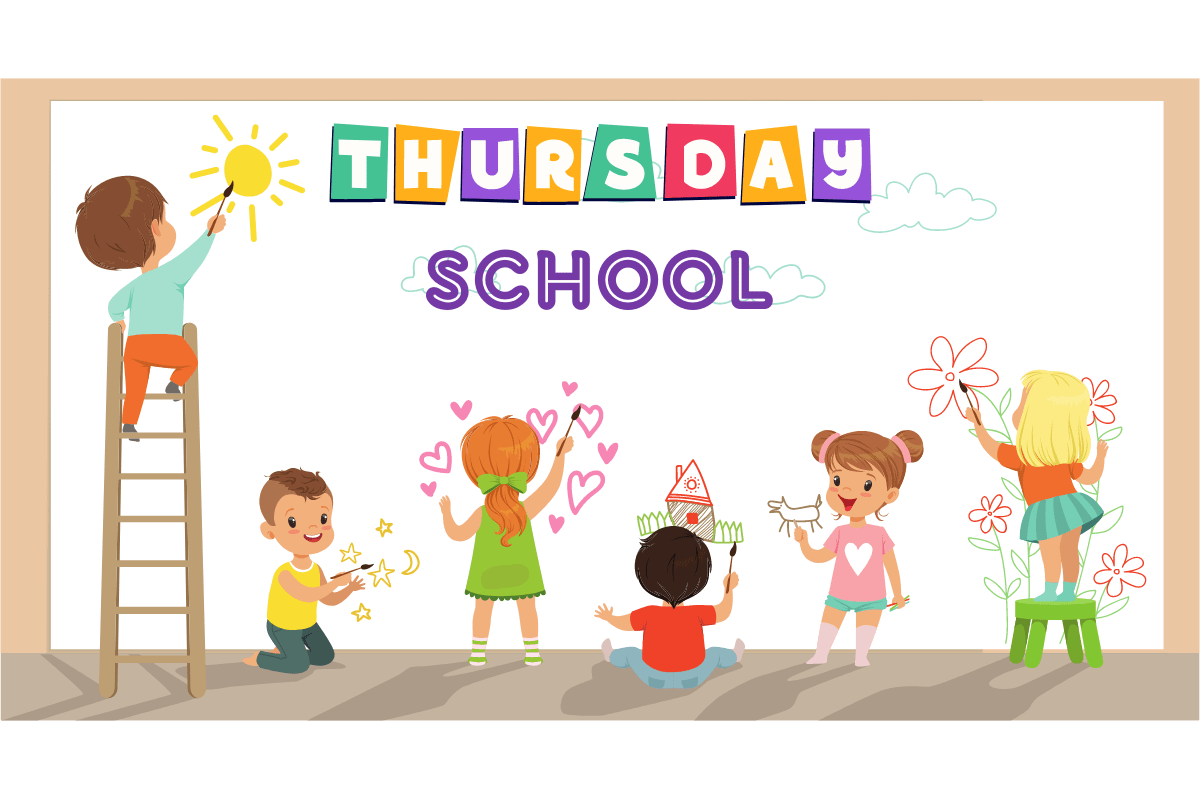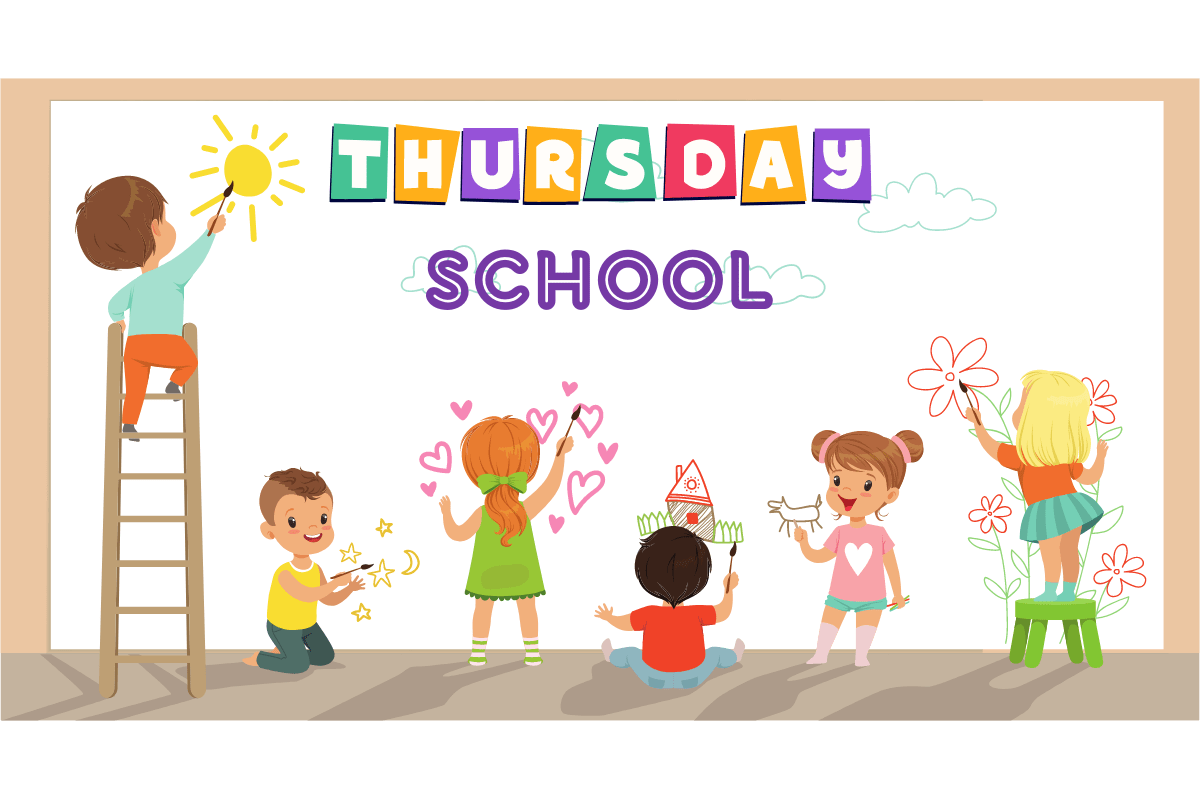 "Thursday School" is an annual program for 3 and 4-year-old children offered on Thursdays from 9:00 AM - 12:00 PM, beginning mid-September and ending in May. Children must be registered to be a part of this program, and intend to attend consistently.
At Thursday School, children will learn bible lessons each week, as well as age-appropriate instruction around letters, numbers, science, and more! With additional guest presenters, special activities, and field trips, Thursday School is a spiritually and developmentally enriching program for your child.